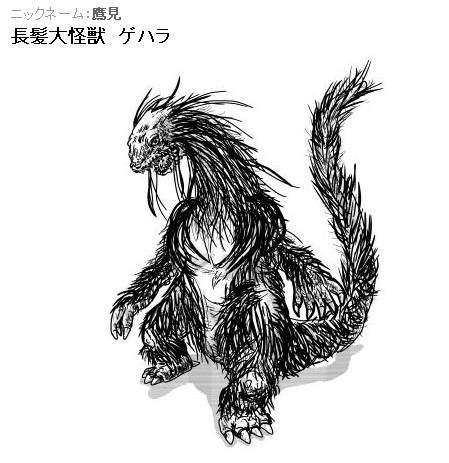 This whole post is by KG Member Mecha74 AKA Neal
.
At 'The 24 Hour Ohio Science Fiction Marathon'.' Godzilla vs. Mothra 92', the recent short film parody 'Gehara' and even another Toho classic 'Battle In Outer Space'From noon Saturday April 17th to noon Sunday April 18th.
.
Drexel Theatre
2254 E. Main Street
Columbus, Ohio 43209
.
For more info...
.
Here is the lineup so far...
.
Godzilla vs. Mothra (1992)
Gehara
Battle In Outer Space
Moon
Galaxina
Sleep Dealer
Star Trek(2009)
Ink
2010: The Year We Make Contact
.
In past years they have shown the following...
Inframan
The Giant Claw
The Mysterians
Ghidrah The Three Headed Monster
The H-man
Them
Gamera Guardian Of The Universe
Mighty Peking Man
Gamera 2 Advent Of Legion
Gamera 3 Revenge Of Irys
GMK
Mothra(1961 original)
King Kong(original)
Godzilla Final Wars
Big Man Japan
.
The lineup ain't finished yet but will be soon. Aside from films there are also short films and trailers for both old movies and upcoming summer blockbusters. There are also intermissions between each film for restroom breaks and to attack the concession stand or connecting cafe if need be.
.
TICKETS ARE $30 THROUGH APRIL 11; $35 APRIL 12-16; AND $40 AT THE DOOR.
.
Then there's the 12 hour halfthon, for those who lack the stamina for the full 24 hours. It will be run in a separate auditorium from the main marathon. Right now though which films will be shown from the full lineup for the halfthon is unknown. If you are worried about missing a certain film, sticking with the full 24 hour shebang is your best bet. But if you don't care one way or the other... HALFATHON TICKETS ARE $15 THROUGH APRIL 16 AND $20 AT THE DOOR. I've been going to the 24 hour marathon for years myself, it's a mere 20 minute drive from where I live and has always been a blast for me!
.
WARNING! Film lineup is subject to change due to last second problems with print availability or technical difficulties. Granted it has only happened with 6 films that I am aware of in the marathon's 26 year history.