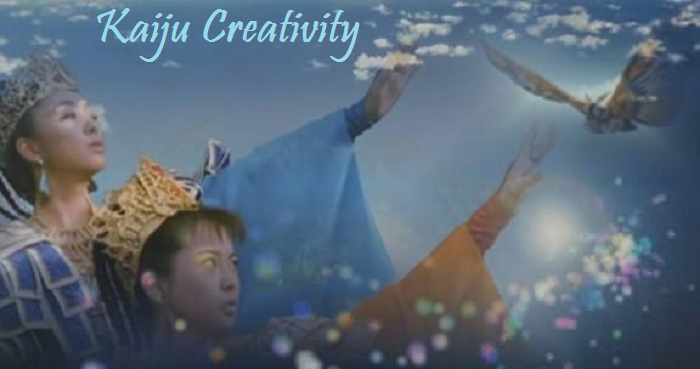 By Donny Winter
Regardless which kaiju site you visit, there's usually a section dedicated to fan fiction or fan art displayed across the forums. For decades, avid fans of giant monsters like Godzilla, Gamera, Mothra and Ultraman have spent significant amounts of time writing or producing works of art and literature. Both myself, the staff and membership of Kaiju Galaxy welcome all those who find their muse in the kaiju world to join us and submit their work to the site.
.
After celebrating nearly two years, the Kaiju Galaxy website is looking for artists and writers so that we may enhance our collection of magnificent talent beyond the numbers we have. So far we have 15 site contributors gracing us with fiction, art, and fan poetry. We are in definite need of visual artists and poets since they are creative outlets that are not as renown across the fandom.
.
Kaiju Fan Poetry is a particularly new fandom creative genre and has recently come to fruition both on Kaijuphile and Kaiju Galaxy. We definitely encourage you to try it out, you may be surprised what you can write.
.
As most of you have known, Legendary Pictures is currently working on a Godzilla movie set to appear in 2012. Also "Godzilla: Kingdom of Monsters", an upcoming comic due to be released in March 2011 is another creative work on the fandom's doorstep. Let us exercise our creative muscles and create works inspired by the spark of life coming back into our fandom..
.
My own experience with creating pieces of work inspired by Godzilla 2012 resulted in a music video of me performing a vocal cover of the song "Mothra Leo" from the 1996 Rebirth of Mothra movie. It shows that even one person can accomplish something that is relatively large, so we urge creativity, originality, and inventiveness. Feel free to join in our community and partake in the mysticism of expression.
Kaiju Galaxy's Mission Statement:
.
Creativity extends beyond reality as our talents and passions allow us to concoct magnificent pieces of imagery and emotion. Kaiju Galaxy is a website dedicated to Kaiju (Japanese Giant Monster) fans' desire and aspiration to create wonderful pieces of work whether it be fan fiction or fan art aimed at both improving their writing and/or artistic skills as well as receiving a chance for others to review their accomplishments.
.